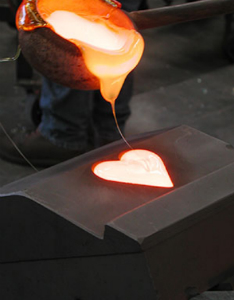 One of our best selling pieces by Fire & Light. This 6" small bowl is simple yet elegant. Each bowl is characterized by a rich texture that captures and refracts light like no other. They are great for cereal, salads, or ice cream. Handmade in the USA.
class="sans our-story">
Fire & Light colored glassware is a product whose history is a kind of future, where age-old craftsmanship meets innovative manufacturing, utilizing post consumer glass as a resource. But it's the beauty that will get you, the twinkle of light on the surface of a watery blue bowl, and the knowledge that we get as much happiness out of making the colored glass bowl as you will from having it on your table.