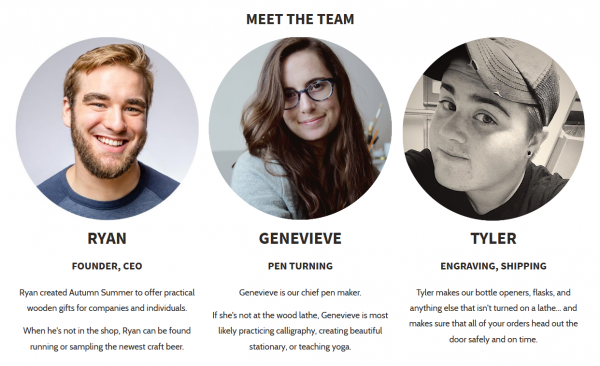 Whether you're signing checks at the office, or casually writing on a hiking trip, our handcrafted pens are sure to make every letter an experience.
Our "Executive" style pens feature a silky smooth twist cap that can be twisted onto the back end of the pen during use. Never lose the cap again!
All wood pens arrive in a hard paper box suitable for gifting or display. Pens make great gifts for coworkers, writers, and travelers. Handcrafted in Westminster, MD
"I've been an artist and designer in some capacity for as long as I can remember. I started Autumn Summer to scratch my own artistic itch, but I continue to run it today out of a love for woodworking, creating quality products, and all of the people with whom we get to share our story.