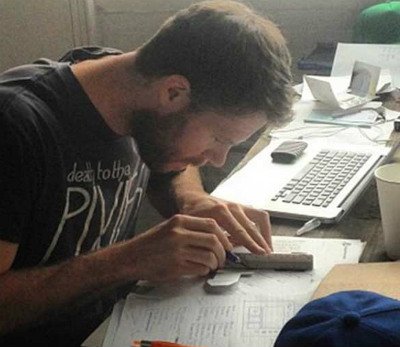 The Cowman 2.0 slim wallet features a classic brown and white stripe pattern and signature design. Minimalist construction eliminates bulk, fits everything you need, and slides effortlessly into the tightest pocket, making pants fit better.
The Cowman has a single ultrasoft leather pocket made of premium Italian lambskin. Its hardy, robust elastic and durable canvas are woven in USA with custom sourced thread. The wallet is double-stitched for extra reliability and rigorously checked for quality before shipping.
Product measures 2.25 by 2.75 inches (W 5.7cm x H 7.0cm).
Handmade in the USA by local craftsmen and artisans.
The concept of the TGT (pronounced "tight") wallet is to keep it simple, and keep it tight. TGT wallets are designed by Jack Sutter to reduce bulk, and create an alternative to traditional wallets.
The wallet offers comfort, lightness and pocket space; and affords the ability to leave unnecessary bags at home. Customized yarns and elastics are produced on the east coast of the United States. They conducted a global search of leather tanneries to find the finest, softest, and most elastic lambskin in the world. Beauty and utility in one functional design.